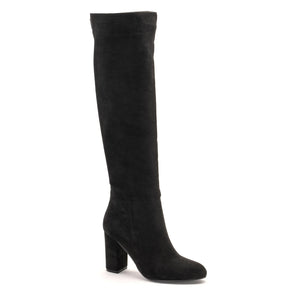 Corkys Two Faced Black Suede Boots
Regular price $98.95 Sale
Introducing the CORKYS Two-Faced Over The Knew Boot - a true showstopper that will redefine your sense of style.
Description:
Prepare to make a bold entrance with these head-turning boots. The CORKYS Two-Faced OTK Boot features a stunning black suede finish that exudes elegance and sophistication. Perfect for a night out on the town, these boots are designed to captivate attention and have all eyes on you.
With their over-the-knee (OTK) height, these boots elongate your legs and create an aura of confidence and allure. The sleek and sexy style of these boots ensures you'll be sashaying through the night with unparalleled confidence and charm.
It's time to step out in unparalleled style and take the night by storm. Elevate your fashion game and let your personality shine with the CORKYS Two-Faced OTK Boot. Make every stride a statement and leave a lasting impression wherever you go.